K-pop agency Big 4 has a market capitalization of 15 trillion won.

The market capitalization of the four major agencies armed with K-pop global fandom (SM, YG, JYP, and Hive) increased 78 percent from 8.4 trillion won at the beginning of this year to 15 trillion won.

K-pop "Entertainment," which has not been able to use its power since the success of "Gangnam Style," has taken a new turn as BLACKPINK, NCT127, StayC, and Espa hit the jackpot following the long-term success of BTS (BTS).

K-pop industry 'Level Up' is based on global fandom. The main runner is BTS. The power of BTS fandom can be checked by stock price when releasing a new album. Hive's share price exceeded 260,000 won when it released its new digital single "Butter" on May 21. Butter rose to 319,500 won as she stood at the top of the Billboard main single chart for seven consecutive weeks until mid-July. Hive shares rose 83.2 percent since the beginning of the year, based on the closing price on Thursday.



BTS' global fandom, which has 55.2 million YouTube subscribers and 37.85 million Twitter official account followers, guarantees album sales and merchandise sales. BTS' butter sold 1.97 million copies in Korea alone within seven days of its release. Global sales have not been accurately counted, but considering that BTS has more fans around the world than in Korea, the total sales are estimated to be twice that of Korea.
In fact, 61.1 percent of Hive's sales (excluding online) came from overseas last year. Foreign sales accounted for 62.3 percent in the first quarter of this year. "While sales of real albums are growing in the face of global digital music preference, sales of albums increased last year. "It is due to the Korean fandom culture, which is expanding sales again," said Lee Sun-Hwa, a researcher at KB Securities.

YG Entertainment made an operating profit of 9.5 billion won in the first quarter, which is considered to be a traditional off-season. This is an amazing achievement that reached an annual operating profit of KRW 10.7 billion last year. It was thanks to BLACKPINK's firm global fandom. Black Pink ranked 13th on the Billboard main singles chart in August last year and 2nd on the Billboard main albums chart in October.

As Espa gained attention in the U.S. market, SM shares rose to 65,400 won on July 13. It is close to its high point (68,800 won) in October 2012. JYP Entertainment's stock price is also strong compared to the beginning of the year as the girl group NiziU, which debuted in Japan, has sold 450,000 copies of its debut album and 100 million views of Oricon streaming.
"In the past, entering the global market was an option, but now it is basic. There are many artists who are considering targeting overseas markets instead of domestic markets from the stage of development" said an official of an entertainment company.
Due to K-pop's dominance, Korean entertainment companies are taking over the U.S., the home of pop. A case in point is Hive's acquisition of Ithaca Holdings, a large U.S. label, for 1.05 billion dollars (approximately 1.2 trillion won).
In particular, Ithaca Holdings CEO and top U.S. music producer Scooter Brown, world-renowned pop star Justin Bieber, and Ariana Grande became shareholders of Hive.
It is interpreted that global stars have become shareholders of domestic entertainment companies because of the competitiveness of Korean companies that made K-pop.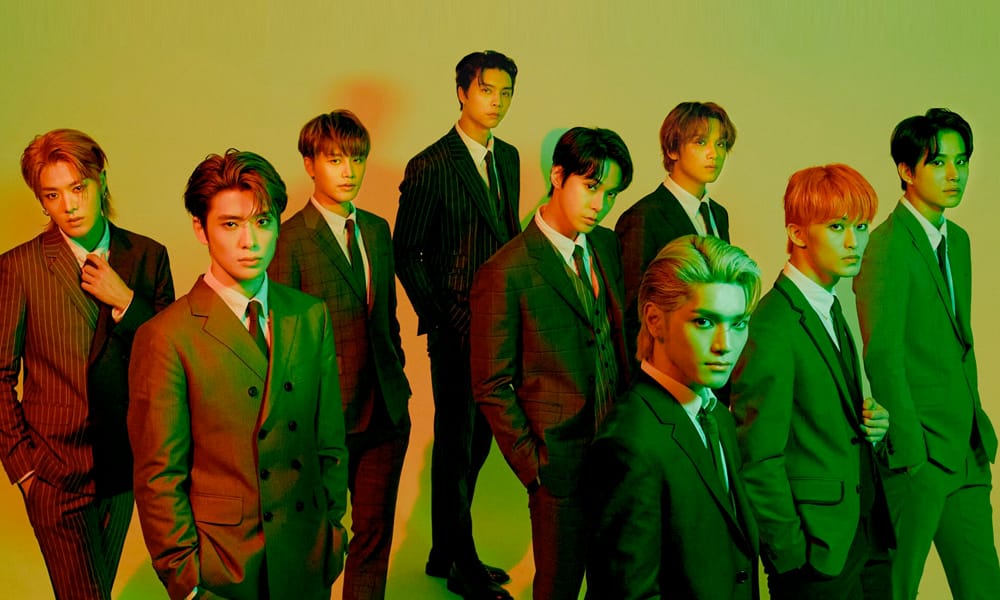 Cha Woo-jin, a pop music critic, said, "As the business model that we haven't seen in the past has paid off, we are interested in putting in our shares."

There are also concerns about the K-pop industry, which is on the road to success. This is because the success equation is changing before and after the spread of coronavirus 19.
Han Jong-yeop, a leader of the Samil Accounting Corporation, said, "Entertainment companies are expanding their scope to platform operators as non-face-to-face channels that share artists' daily lives instead of face-to-face business models such as concerts and fan meetings.
" It is predicted that there will be a big difference between companies that have platforms and companies that do not. Such differences also appear in stock prices. Hive's market capitalization, which has a fandom platform called Weverse, rose 100 percent from 5.6 trillion won at the beginning of this year to 11.3052 trillion won on the 30th.
"SM, which has a fandom platform called "Dear You Bubble," also doubled its market capitalization from 693 billion won to 1.383.1 trillion won during the same period. "The biggest issue in the future will be how we can keep our fans on the platform and give them joy," said Wi Jung-Hyun, a professor at Chung-Ang University.
Sertai Pengalaman Digital Kami