01. Olympic Park. Younghee/Songpa.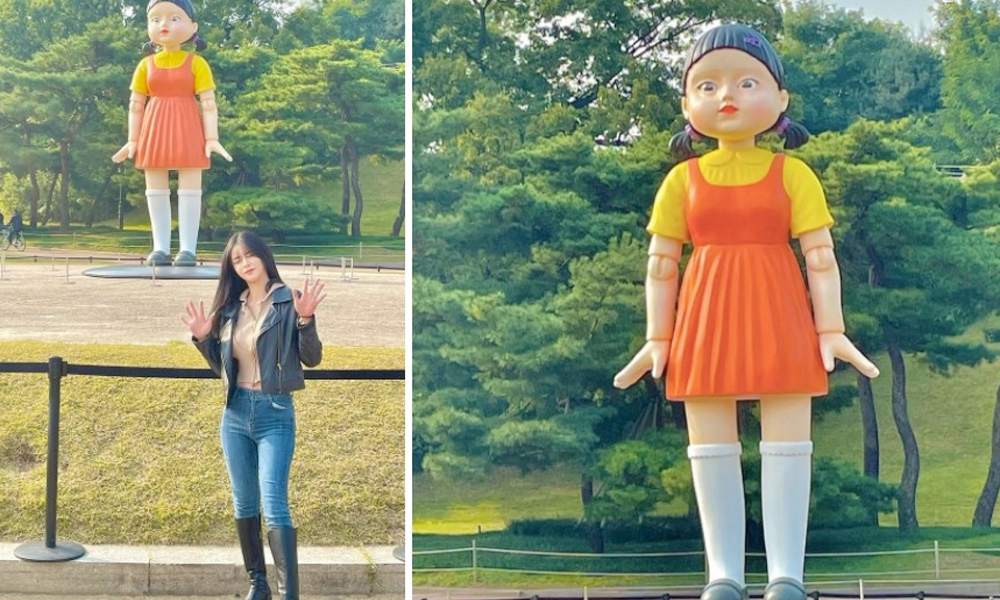 The Squid Game, which has definitely become the talk of the town by ranking first in Netflix's global ratings, has become the center of the Halloween costume. As all the big and small brands hold related events, the hottest squid game costume! Olympic Park is the best place to wear that costume and take pictures. The Olympic Park has a Younghee robot that says "Mugunghwa flowers have bloomed." You can see the gloomy expression and sound in the drama. There are squid game OSTs and game announcements! For your information, you can listen to the voice from 10 a.m. to 6 p.m.

It is made into a 4-meter size that is smaller than the size in the drama. You can meet it for three months, but if you take a picture in front wearing a squid game costume, you can get a Halloween picture that you will never leave in your life, so don't miss it on the weekend. You can meet Young-hee in the grass yard in Olympic Park. It's close to Dongmun Gate 1, but you can get there comfortably if you leave Exit 3 and turn right and go straight. I think you'll be able to feel like you're actually participating in a squid game on the weekend of Halloween. It's the number one place to visit this Halloween.

Address: 424 Olympic-ro, Songpa-gu, Seoul.

Sertai Pengalaman Digital Kami