Kang Sung Tae followed by fatal "Cocaine Dance" Kang Sung Hoon.

Kang Sung-hoon, a former member of the group Sechskies, recently performed the popular "Cocaine Dance."

The point of "Cocaine Dance" is to strike a sexy pose and dance when the lyrics "Cocaine" come out.

Earlier in SNL Korea Season 2, actor Huh Sung Tae appeared as a host and transformed into a YouTuber, making headlines for his dance.


On the 2nd, Kang Sung-hoon (43) unveiled "Cocaine Dance" on his TikTok channel.

In the video, Kang Sung-hoon fired a fatal look when the song began and zipped the hoodie he was wearing.

He drew attention by showing a flexible dance line like an idol, ranging from bold waves to sweeping his hair and neck.

Earlier, Kang Sung-hoon also performed "Zero Two Dance." He continues to show trendy content and actively communicates with fans.

Meanwhile, Kang Sung-hoon, who created a TikTok account last year, has about 112,000 followers.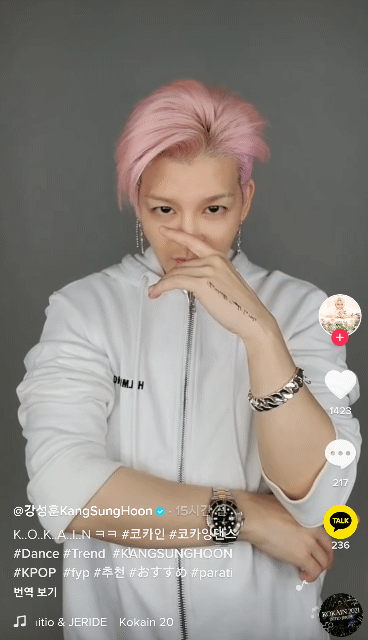 Sertai Pengalaman Digital Kami