Excitement filled the Sky Art Hall in Seoul on August 28, 2023, as the Mister International Korea competition unfolded. In a thrilling turn of events, Mr. Ho Sun Kang, a 33-year-old semiconductor researcher, emerged victorious, clinching the prestigious title of Mister International Korea for this year.
With his win, Mr. Kang is now set to represent Korea on the global stage as he competes in the upcoming Mister International Pageant, scheduled to be held in Thailand next month.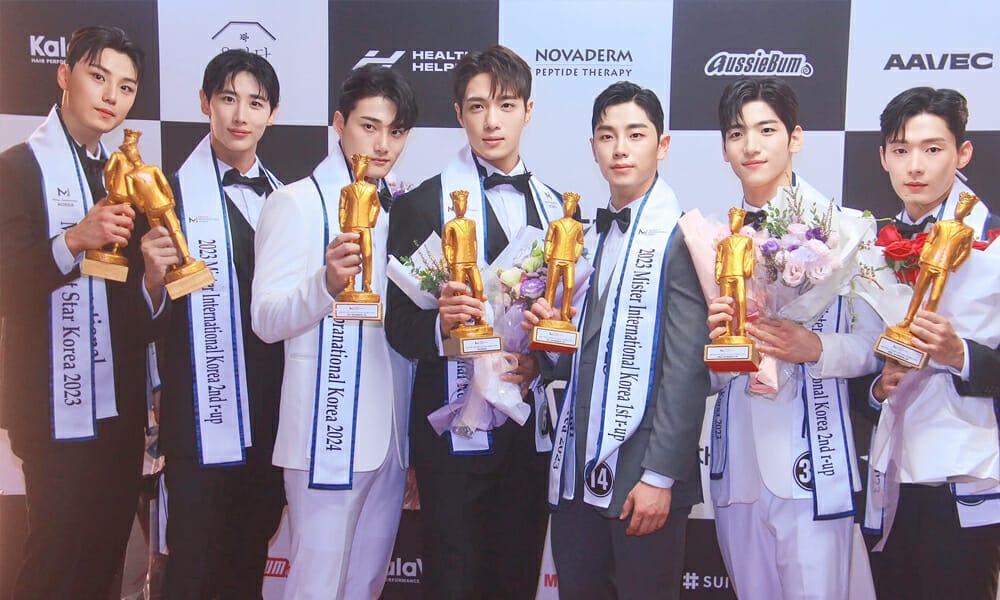 But Mr. Kang wasn't the only shining star from "The Land of the Morning Calm" at the event. Other remarkable winners who will represent Korea in various international male pageants include:
Mister Supernational Korea 2024: Jang Tae Hyeon
Mister Global Korea 2023: Lim Jeong Yun
Man of the World 2024: Jung Hae Won
Man of the Year Korea 2023: Seok Bo Guen
Mister Grand Korea 2023: Hwang Jun Sung
Man Hot Star 🔥 Korea 2023: Jo Seong Hyeon
Mister Cosmopolitan Korea 🇰🇷 2023: Lee Ji Hoon
Mister Friendship Korea 2023: Ko Jun Hyeok
These talented individuals are now poised to represent Korea on the international stage, showcasing their charisma, talents, and charm. Stay tuned for their journeys and accomplishments in the world of male pageantry.
Sertai Pengalaman Digital Kami