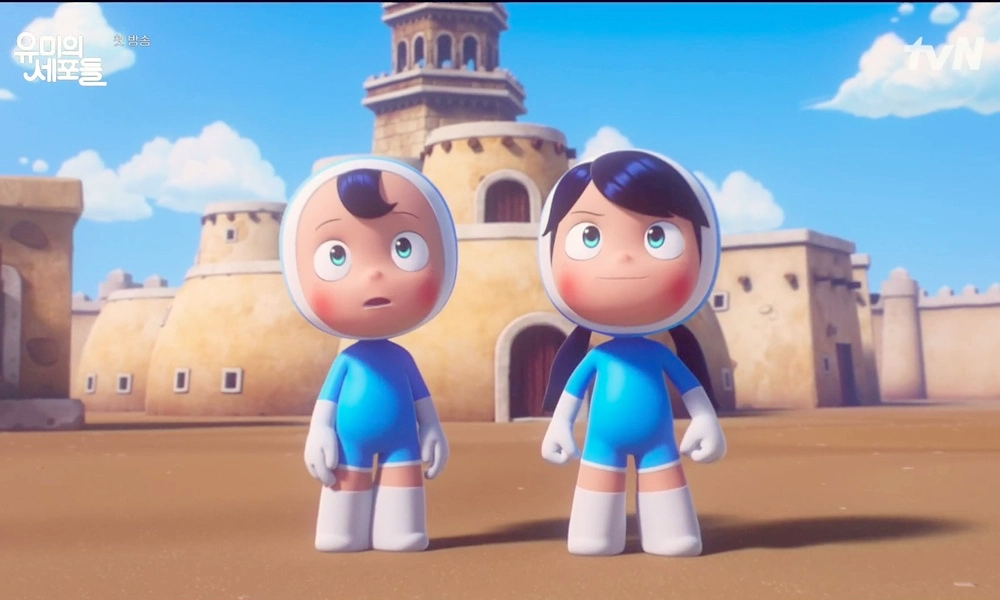 Yumi's cells Love cell (voice: Ahn Soi)
Yumi's cells represent people. These are the driving force behind Yumi's movement. Other cells wear blue, but they wear pink
Emotional Cell (voice: Park Ji-Yoon)
Emotional cell, responsible for emotion. It has a nocturnal temperament, so at the night, it flutters blue leaves and gets wet with sensitivity.
Rational Cell (voice: Shim Kyu-hyuk)
The opposite cell is responsible for ideal thinking. When working or having an important conversation, these are Yumi's busiest cells in everything from the moment she wakes up to the moment she goes to sleep.
Sertai Pengalaman Digital Kami