Turned Into Necklace Stone. It's A Sign of BTS'S Genuine Love for beloved ARMY!

BTS to collaborate with jewellery brand 'STONEHENgE' for a special necklace. BTS comprised of 7 handsome boys RM, Jungkook, V Taehyung, Jin, Jimin, J- Hope and Suga will be working with the Korean jewellery brand 'STONEHENgE' for a special project.
They'll be launching the 'Moment of Light' project with the 'Birth', 'Destiny', and the 'Coexist' series.
The Moment of Light Necklaces presents three concepts: Birth, Destiny, and Coexist. This necklace collection visually expresses a message about the "record of a truly shining moment." What's amazing about this collection is how there are 21 types of necklaces under the concept designs.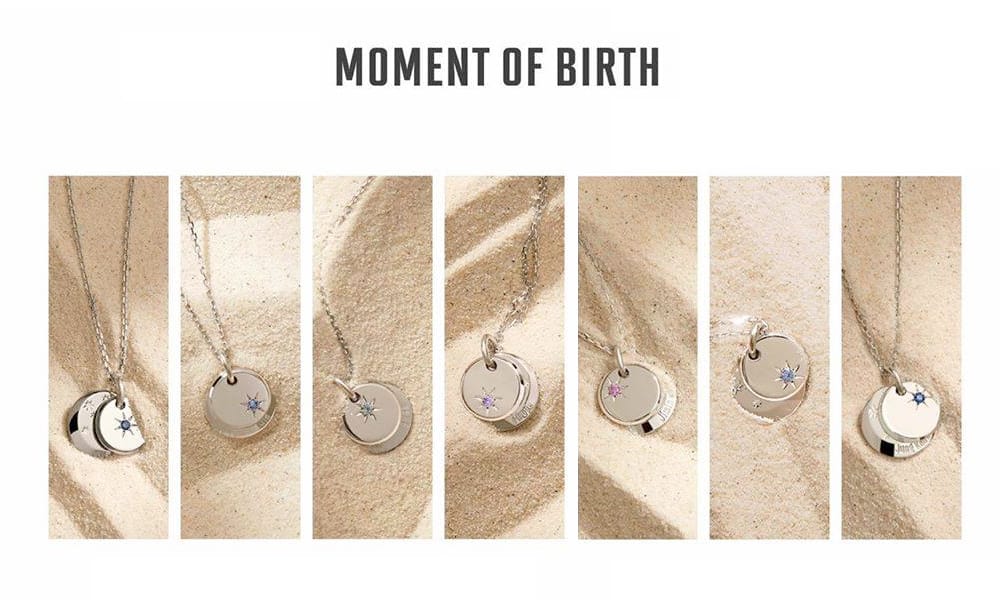 Birth concept aims to add meaning not only to beauty but also to birth. It consists of two coins with seven birthstones representing each member in different directions. Birth shows that "the light shines on everyone sincerely and equally."
Everything begins with darkness. The birth of every living thing is so. A cold and broken piece of rubble is also same. A stone, begun as a meagre existence. For long time, bun by sunlight, shaped by winds, embodied the sky. Al last it reincarnates as a precious stone. And each precious stone has its birth date, name and story. At last it becomes a perfect light with seven different colours, with seven different rays.
Thus it creates seven different precious stones.
1. RM (Blue sapphire)
2.Jin (Tangenite)
3.Suga (Aquamarine)
4.J- hope (Amethyst)
5. Jimin (Tourmarine)
6.V (Tangenite)
7.Jung Kook (Blue Sapphire)
Destiny concept represents "the one shining light that shines among the many that have passed me by." Destiny tells a story of a moment when different people lead to one path through fate. Purple stones are placed in a toggle bar design, which is both powerful and sophisticated. It also has necklaces for each member.
Lastly, the Coexist concept captures a moment of togetherness, unlike the first two concepts that feature a circular pendant, Coexist uses moon and star designs. "The moment of coexistence that will shine forever on you and me."
The launching for the project is June 13 in Thailand. If you like BTS and you're an ARMY. Interested? Contact here for more information.
Sertai Pengalaman Digital Kami